COLOURWEAR ANNOUNCES UK DISTRIBUTION AGREEMENT WITH UNIFY BRAND PARTNERSHIPS
Sport-lifestyle brand Colourwear has teamed up with leading UK distributor Unify Brand Partnerships to build upon its presence in the active and outdoor UK market.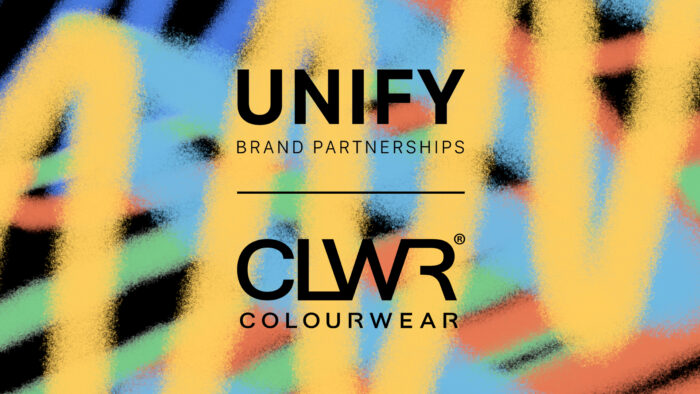 Colourwear, the youthful lifestyle brand, is a colourful rebellion and shared passion of three board and freeskier enthusiasts from Gothenburg, Sweden, who in 2010 said, "Enough with the grey!". With marketing, design, and distribution backgrounds across various global brands in the action sports scene, the dynamic trio Fredrik Abrahmson, Thor Kruse and Johan Ullbro felt an itch for something more daring. And so, Colourwear was born.
Today, Colourwear is a fun-loving and practical lifestyle brand driven by community and street influences, rooted in freeride and board culture. Colourwear encourages individuals to embrace their uniqueness and do what makes them happy.
Finn Schottenius, Colourwear CEO
"We are thrilled to partner with Unify BP, their expertise in the UK market and strength as a leading representative in active, outdoor and fashion lifestyle brands will enable and secure Colourwear's expansion into one of Europe's largest sports markets".
With a proven track record of elevating brands in the UK market, Unify's extensive knowledge of the industry will enable them to identify new retail distribution opportunities for Colourwear. This partnership is already generating buzz among Unify's key retailers, who are expressing genuine excitement about the brand. This partnership creates a fantastic opportunity for the UK market, and both Colourwear and Unify are excited about the results it will bring.
Damian Cooper, Managing Director of Unify Brand Partnerships
"All the team at Unify are over the moon to be working with such an exciting brand like Colourwear. During introductions, we hit it off with the management team and loved their brand repositioning and direction. The collection for FW24 is on another level and we've been incredibly impressed with the quality of the product. The FW24 meeting is being held at the Colourwear HQ in Gothenburg in mid-October, and we will be selling the collection from November through to mid-January. We will also be showcasing the brand at the Slide and OTS winter trade show in Telford in January. We believe that this partnership creates a fantastic opportunity for the UK, and we cannot wait to see the results."
With this new partnership, Colourwear is set to make a splash in the UK market and reestablish itself as a household name among ski and outdoor enthusiasts.
ABOUT COLOURWEAR
In 2010, ColourWear was born, and with it came a collection that did more than just look good on skiers and board riders. It was a declaration, a statement of rebellion against the ordinary. It was a reminder that functionality doesn't have to be dull. Colourwear was established to bring flair and fun back into the sport they loved, and the first collection was nothing short of a colourful uprising/ That's the Colourwear spirit – a playful defiance and colourful ride. Colourwear is distributed globally through well-known retailers.

ABOUT UNIFY BRAND PARTNERSHIPS
Unify is an active, outdoor, and lifestyle fashion agency with a diverse portfolio of leading global brands. Unify's fully integrated business allows them to consistently elevate brands in the UK market across all channels, from distribution, sales strategy, marketing and PR to impactful brand activations through their long-lasting relationships with leading retailers. Founded in 2004, Unify has successfully established itself as one of the top multi-category brand and distribution specialists in the UK.