K-SWISS and Palladium sign UK distribution agreement with Unify Brand Partnerships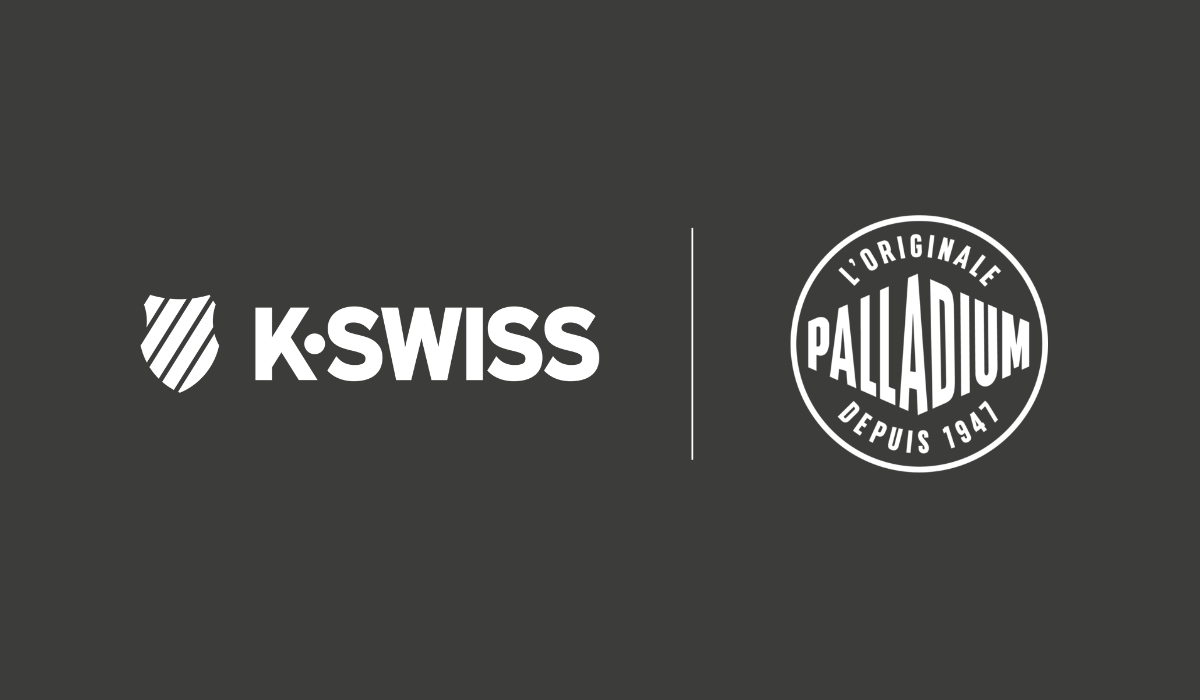 November, 2021 – KSGB Europe is proud to announce a new distribution agreement with Unify Brand Partnerships for its flagship footwear brands, K-SWISS and PALLADIUM, in the UK.
From Jan 1st 2022, Unify Brand Partnerships – one of the leading active, outdoor and fashion distributors in the UK – will manage all B2B commercial and wholesale activities for both brands, in order to expand major distribution channels across the market. Unify, with years of expertise in the industry, have a successful track record of elevating global brands in the UK.
In the milestone partnership – a key step in an ongoing strategic rebrand for both K-SWISS and PALLADIUM – Unify Brand Partnerships will drive the presence of the heritage sneaker and boot brands in the crucial territory.
Jamel Khadir, VP Marketing and Sales for K-SWISS and PALLADIUM comments, "Since Brexit, the conditions for doing business in the UK from France have become challenging, so this partnership with Unify comes as a natural move for our development in the market. Unify offers a very solid structure and diverse retail network, combined with an agile organisation, and we are confident this partnership can improve the level of services to our UK customers. We see a bright future in the market and are hopeful that K-SWISS and PALLADIUM will benefit from a much wider sales presence as well as local marketing activities. Our partnership with Unify will give K-SWISS the opportunity to reset and follow its repositioning strategy."
KSGB will continue driving E-commerce operations through palladiumboots.co.uk and kswiss.com alongside new outlets, maintaining the K-SWISS and PALLADIUM brands both online and in physical locations.
Damian Cooper, Managing Director for Unify Brands Partnerships says, "We are very excited to take on the UK distribution for both K-SWISS and PALLADIUM. Both brands have a rich heritage and there couldn't be a better time to partner with them to help drive their ambitions in the UK. We see a huge opportunity with the global repositioning and reset (US and EMEA) of K-SWISS and to give it focus, we are currently working on a new distribution strategy that will elevate the brand, in preparation for Fall/Winter 22 launch."
To help drive the new distribution strategy, Unify are appointing Mubi Ali as UK Brand Manager, who will be overseeing the UK Sales and Marketing for K-SWISS. Ali joins Unify with over 17 years of experience in the sports and lifestyle industry, working across brands such as Nike and for retailers such as Sneakersnstuff and Pro:Direct.
Unify will also be appointing Andy Kay as UK Lifestyle Sales Manager, who will play a key role in leading the sales strategy across the business' Outdoor & Lifestyle Division. Andy joins Unify after 5 years at VF Corp as Senior Manager of Strategic Accounts for Vans, following 7 years at Nike holding various commercial and sales roles across EMEA.
About K-SWISS
K-SWISS, the heritage American tennis brand since 1966. The K-Swiss Classic was the world's first all-leather tennis shoe and powered some of the best tennis players of the time to win major championships. It quickly gained worldwide acclaim and became a style statement both on and off the court, corn casually in country clubs and just as fashionably on city streets. More than 50 years later, K-Swiss is building from its heritage as an American tennis brand and writing new chapters in its storied history.
#KSWISS #HOWWEMOVE
About PALLADIUM
Over 75 years of crafting style-savvy utility-inspired footwear has taught French heritage brand Palladium a thing or two about building gear that lasts, and helped the brand earn its stripes in creating a uniform of the people.
From its roots developing footwear for the French Foreign Legion in the 1940s, through its evolution supplying trek-ready options for the Great Outdoors, the road upon which Palladium has travelled has connected the brand with a dizzying diversity of people, places, and cultures. In doing so, the decades traversed have instilled Palladium with an inherent respect for freedom, progress, and discovery.
Palladium's eco-conscious credentials inch ever closer to its 2025 goal of becoming 100% sustainable. In supporting its ethical targets, each season the brand donates thousands of boots to global charities. And, if the journey has equipped us with anything, it is a belief that life has so much to offer if you #daretodiscover.
About UNIFY BRAND PARTNERSHIPS
Unify are an active, outdoor, and lifestyle fashion agency with a diverse portfolio of leading global brands.

Unify's fully integrated agency allows them to elevate brands in the UK market consistently across all channels, from distribution, sales strategy, marketing, PR, to impactful brand activations through their great relationships with leading retailers.

Founded in 2004, Unify have successfully established themselves as one of the top multi-category brand and distribution specialists in the UK.

Their goal is to deliver the best results by operating in the same manner as a brand's in-house team, working closely with partners to understand their ambitions. Unify have a very passionate, close-knit team that brings a wealth of experience to the industry.
For all media enquiries, please contact Fabric PR London
Khabi Mirza, Founder & Director – khabi.mirza@fabricpr.com
Louisa Jewes, Senior Account Manager – louisa@fabricpr.com