TEVA x akt – PRIDE COLLECTION
Teva is excited to announce the launch of their limited-edition Pride collection in partnership with akt (formally the Albert Kennedy Trust). The range consists of key statement styles all united under the colours of the rainbow. This exclusive line of sandals shows support to the community that they promote, by donating a portion of sandal sales to the Albert Kennedy Trust.
The Albert Kennedy Trust is a national LGBTQ+ youth homelessness charity, that uses their Purple Door, Face to Face and Youth Engagement Programmes to provide safe homes and a better future for all the LGBTQ+ young people facing or experiencing life on the streets.
From flatforms to midforms, rubber outsoles to foam footbeds; every strap in the collection is made from 100% recycled plastic, all cohesive beneath Pride's rainbow hues. Teva will donate 10% for each pair of Pride sandals sold to akt, allowing them to continue supporting the LGBTQ+ youth community.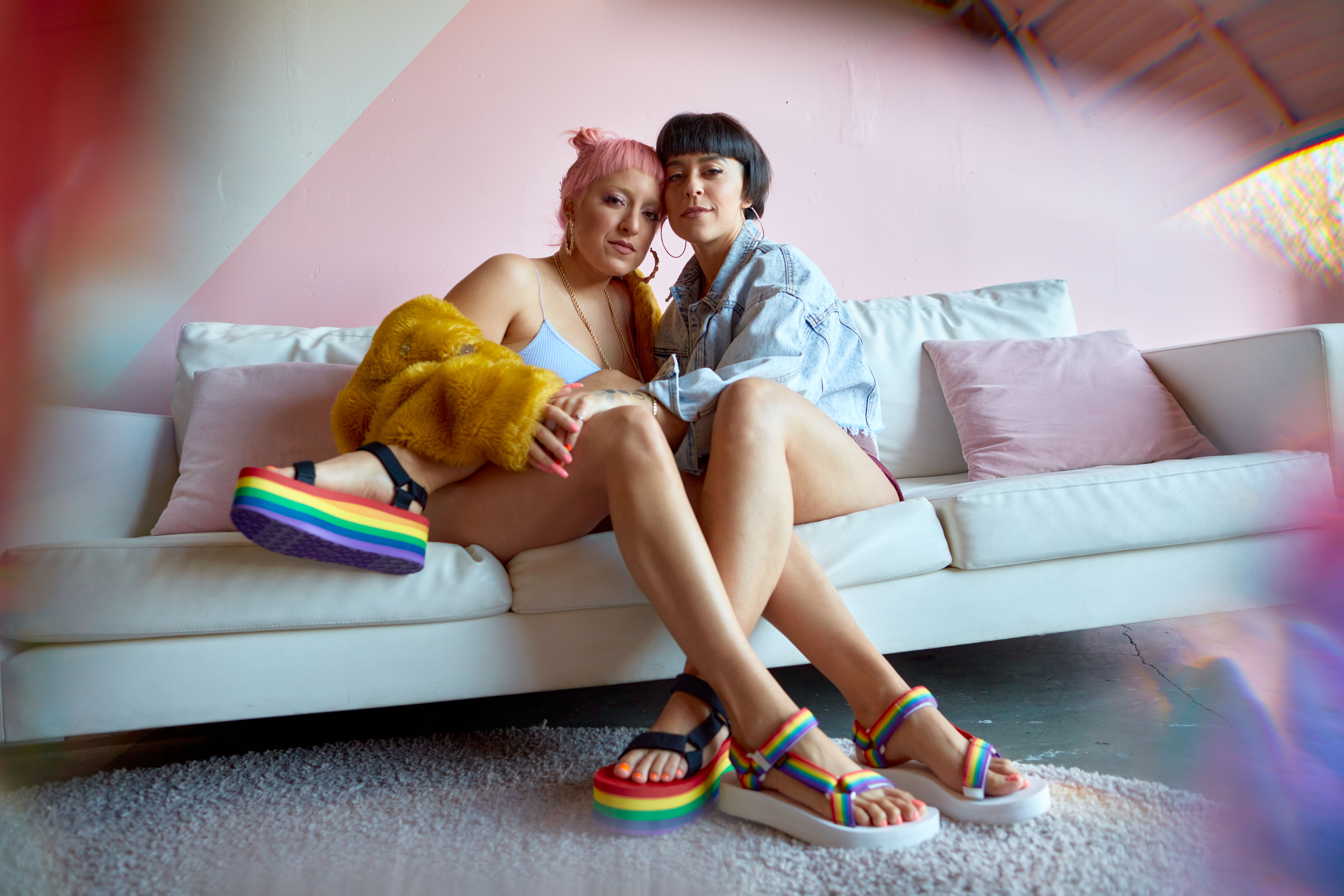 The collection will launch in June and available in Schuh, ASOS, Tower London, John Lewis and Office to name a few.
About Teva®:
In 1984, Teva created the world's first sport sandal on the banks of the Grand Canyon. The brand outfits free-spirited adventure-seekers all over the world with versatile, modern outdoor footwear. In 2020, Teva committed to reducing the brand's environmental impact by ensuring 100% of their iconic straps are made with recycled plastic, so future generations can continue exploring the wild world around them.
About Albert Kennedy Trust
akt is the national LGBTQ+ youth homelessness charity, providing safe homes, support and better futures for LGBTQ+ young people. Almost one quarter of all young people facing or experiencing homelessness identify as LGBTQ+, and 77 per cent of those cite rejection or abuse from their families as what has led them to being so. The charity operates in London, Manchester, Newcastle and Bristol and operates an online service across the UK. In 30 years, akt has provided over 250,000 nights off the street and supported over 50,000 LGBTQ+ young people at risk of or experiencing homelessness.